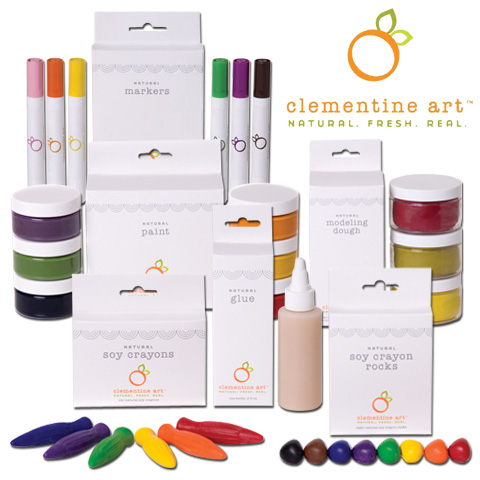 For your little artist, it's all about the process ... and when it comes to kids, that means getting messy creating their fridge-worthy masterpieces. Luckily there are art products that are safe, natural and eco-friendly.
Clementine Art™
provides a host of art supplies with wholesome ingredients for your little ones to let their creativity run wild. So when your tot gets more paint in her hair than on the paper, you can rest assured knowing that her colorful appearance isn't harmful to her health.
Wonderful things can happen in a kitchen by a teacher who wants to solve a problem.
Clementine Art™
, was created by a teacher who wanted to promote creativity, with safe art supplies for your child and the planet.
Clementine Art™
is available at a number of retailers across the USA, including select Starbucks, Whole Foods, and babyGap retailers.